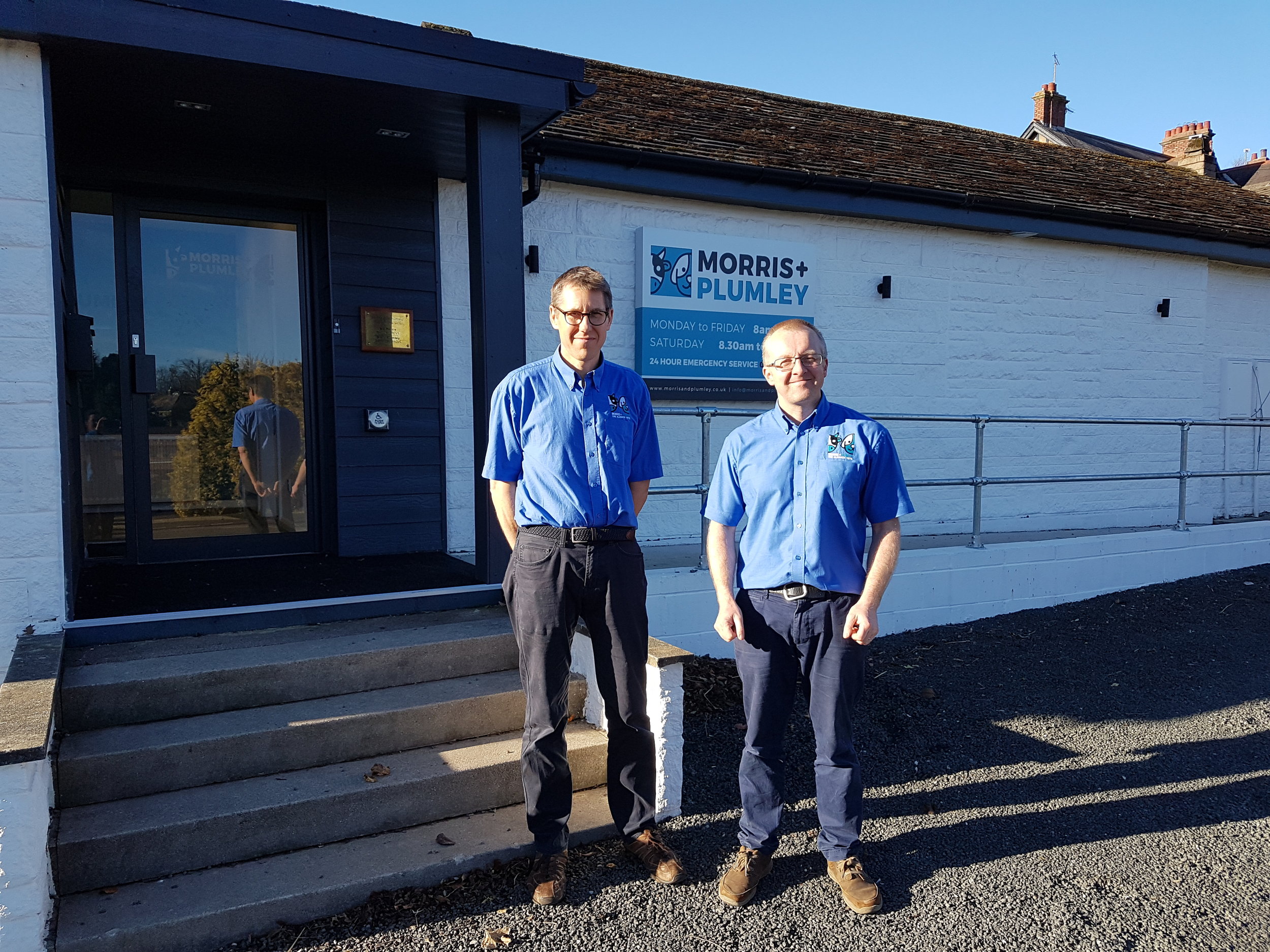 Independence and impartiality are two extremely important words that we at Manse Capital are fiercely protective of when it comes to giving advice to our clients. However we are not alone in our thinking as two long standing veterinary clients of Manse also hold similar values.
Dom had been a Partner in a successful traditional veterinary practice in Alnwick for many years. However following the merger with another practice, the partners' meetings (and later board meetings) became fractious and unpleasant. It was at this stage that Dom decided to exit the business and become an Associate. At the same time he met Stu who was also a Veterinary Associate. Both continued to work and observe the state of the veterinary market as more and more practices around them were bought out by venture capital funded corporate consolidators.
With corporate ownership comes a need to purchase drugs and services from preferred suppliers and a lack of freedom in terms of the direction the business may wish to go in. While client and animal care are still important, profitability and the building of capital value for shareholders becomes a more pressing issue.
When there were only two traditional Partner owned practices left in Northumberland, Dom and Stu decided enough was enough and they decided to start a new business together. In order to do this, Dom and Stu needed over £300,000 in capital to identify, purchase, renovate and fit out a suitable building as well as further capital to bankroll the business in the early months. They had some capital between them but not enough. It was at this point that Manse Capital became involved.
We recommended that the new business should be structured as a Limited Company rather than a partnership and that a specialist accountant should be used to set up and register a Small Self Administered Pension Scheme (SSAS) with HMRC. Once this was done, Dom and Stu's existing personal pension savings could be transferred into the SSAS and the new pension scheme could then be used to purchase the property they had identified. By doing so, bank loans were not required to start the business and rather than paying rent to an unconnected third party landlord, the business will pay rent to Dom and Stu's pension thus building capital value for their retirement. As well as this the property will increase in value and all gains will be free of capital gains tax.
Manse also advised that Dom and Stu's wives, who will also be working in the business, should be shareholders in the company and SSAS members. This allows for future tax efficient distribution of profits back to the shareholders and greatly increases the scope for future pension contributions.
Corporate protection was then arranged to ensure that if either Dom or Stu, as Directors and shareholders, were to die both the business and their respective estates would be protected.
The practice building was purchased, renovated and fitted out and the business opened in June 2017. It has gone from strength to strength and from a standing start will be profitable in its first year of operation. A brilliant achievement and the result of some very hard work. Most importantly however, for Dom and Stu the practice is truly Independent.
If you live in the North East and want an independent friendly professional Vet then talk to Morris and Plumley: http://www.morrisandplumley.co.uk/
Nick Crabbe
Financial Planner & Director